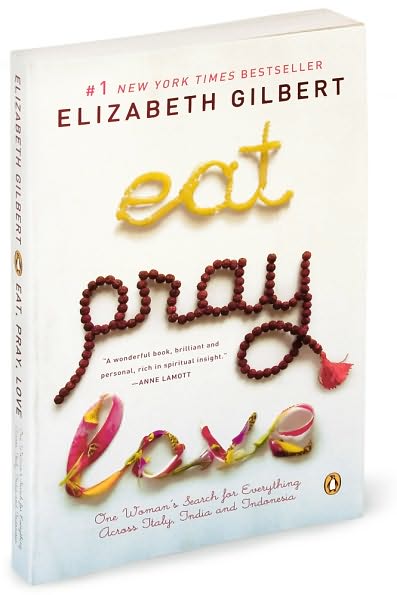 As Autumn falls upon us, a season that holds new beginnings, I can't help but feel the bittersweet transition of a new year: the start of a new school year, work environment, or just environment in general. Change is on the tip of our fingers, inviting yet scary all the same. As for me, I am anticipating future events with eagerness but am always aware of the uncanny feeling of fear. Fear of the future, the unknown, and what I undeniably know.
So to help myself feel a little bit more grounded amidst all the fog and dust I have created a little tradition for myself: to find something that will inspire and invoke a sense of peace. One year it was
this
movie,
Freedom Writer
s, that inspired me profusely and this year it is
this
book, Eat, Pray, Love.
I am currently indulging myself in this book and am loving it. I'm a fan of Julia Roberts and am more than excited to see her casted in the movie as well, of course once I'm done reading the book. I'm also excited to have discovered
Dogeared's Collection
of beautiful gems that have been inspired by Elizabeth Gilbert's journey through Italy, India, and Indonesia in search of pleasure, devotion and balance.
I love the idea of creating unique pieces that each have a special message from the book that we have connected with and can now carry around with us as our own journey unfolds.