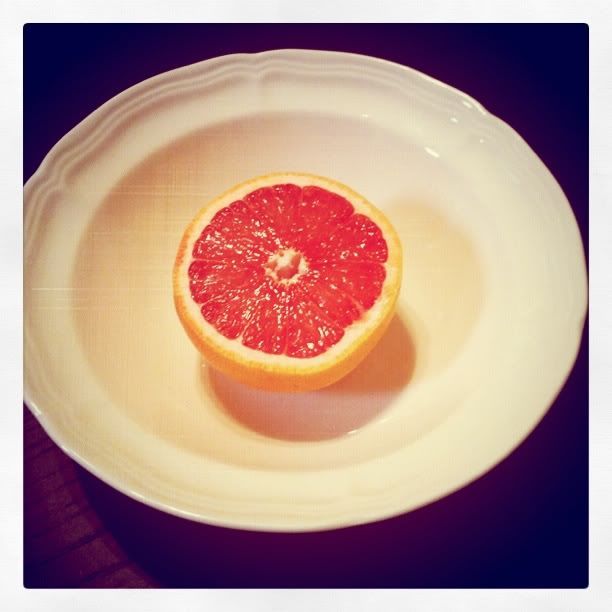 mmhm, this is the breakfast I made for dinner on Saint Patrick's day. I wanted to make something special for the hubs and of course breakfast foods are much easier for me to make. It came out quite well if I may say so.
. Pretty grapefruit for a bargain at the market. amazing.
. Eggs scrambled with potatoes & bits of turkey
. Pancakes accompanied by the most delicious (most expensive) maple syrup I've ever tasted in a
pretty bottle
. Glass of milk in my favorite glass mugs
I'm working my way up to cooking a more dynamic range of foods in the kitchen, but breakfast meals will always do too.