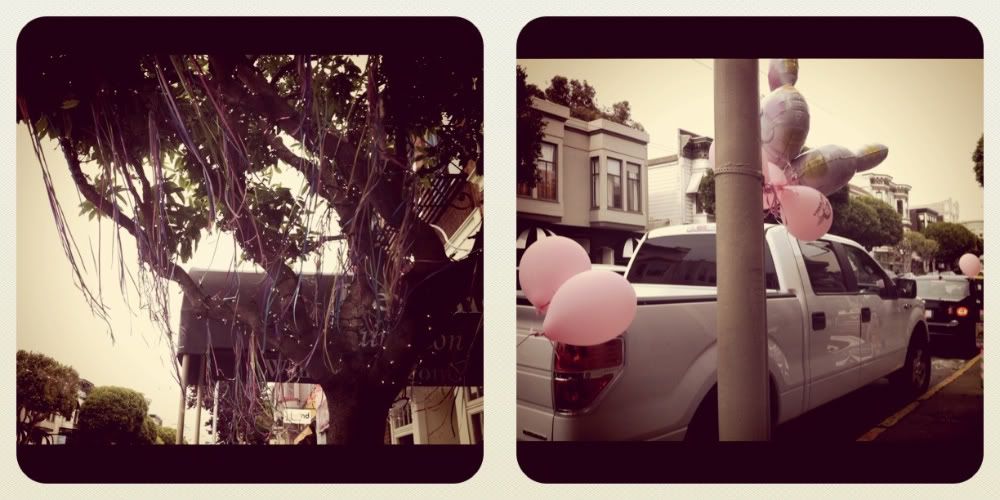 T
his past weekend Ry and I ventured over to union street in San Francisco walking in and out of little boutique shops, admiring the city life around and all the cute aromatic cafes. We stopped by
American Cupcake
for a little pick me up snack. Cutest cupcake place ever. Twinkling neon pink lights (even in the bathroom) best menu in terms of variety...they have these little cupcake flights which consist of 3 mini cupcakes & 3 tastes of wine or beer. Pretty clever idea, although I don't know about you but I will always prefer a glass of milk with my red velvet cupcake. And go figure they have milkshakes too!
Gotta love cupcake bakeries!
Do you have a favorite cupcakery or cupcake flavor?