HAPPY SWEET 16 TO MY BEAUTIFUL BABY SISTER!!!!
(also my best friend/sidekick).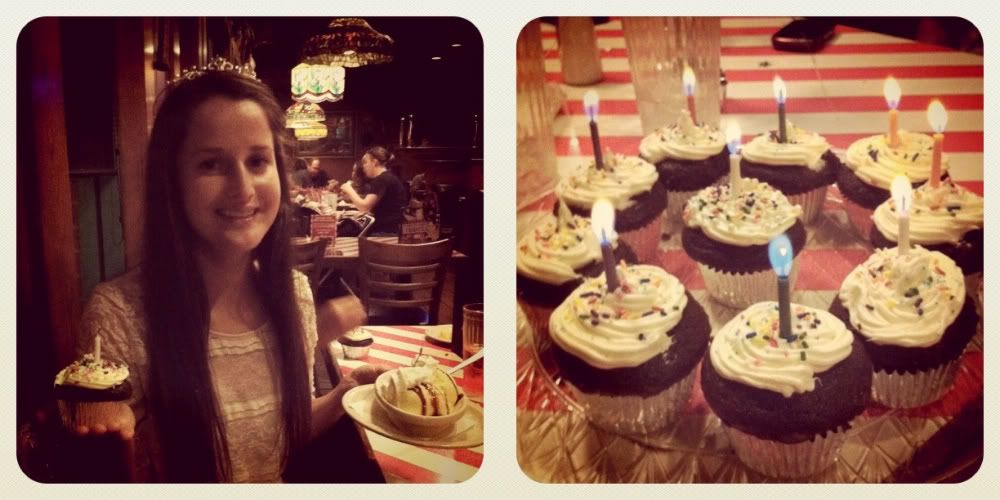 Today is my sister's birthday and these photos are from her birthday dinner last Friday. I, with the help of Ari's friends and our parentals, threw Ari a surprise party! It was so much fun (and quite the challenge) trying to keep everything TOP SECRET from this little girl. See, in my family Ari is known as the
ACORN
(our hometown, Moorpark's newspaper). It's difficult to keep anything from her and she always seems to know what's going on!
...On to my point, it was hilarious how many times I actually had to lie to my sister. Little clues kept popping up the week before and she would report them to my mom who would inform me. Such as the time when Ari was over and saw, included in my huge to do list on my fridge: plan party. I had to pull that one off by vaguely bringing up another party for a friend who is getting married that I was help planning. To make it more realistic I asked her to help me with invites that Saturday, the day after her party. (see i'm sneaky). Luckily,
She fell for it.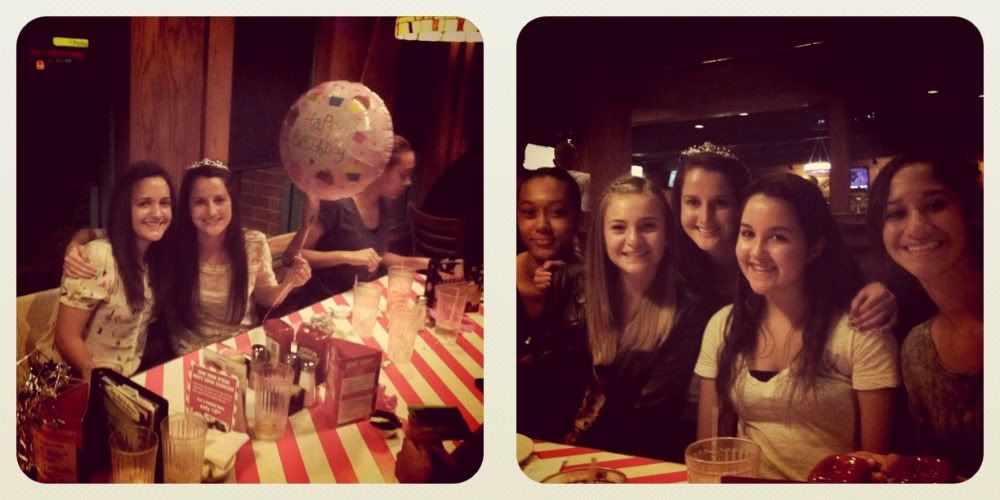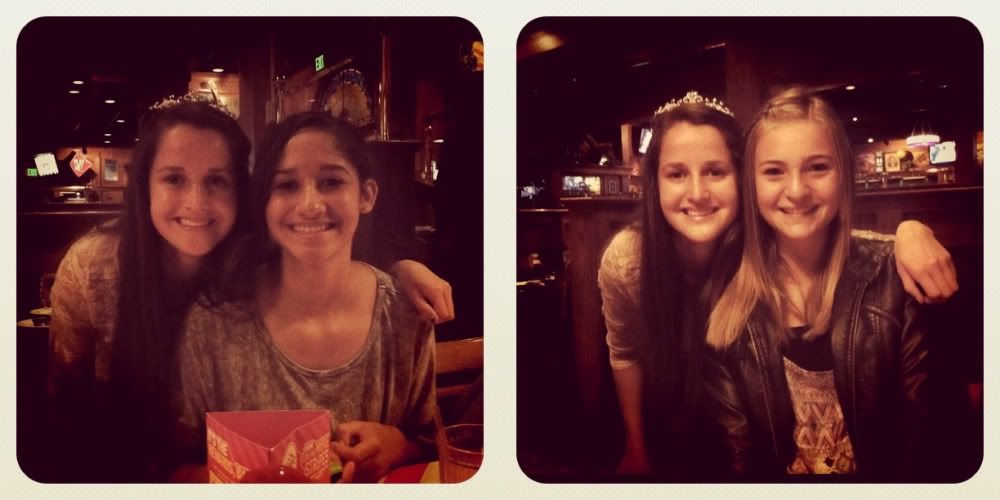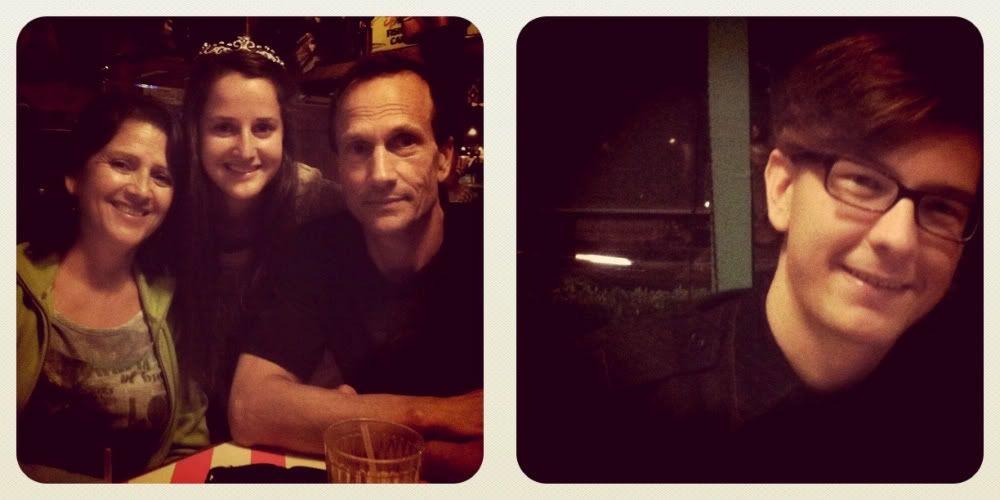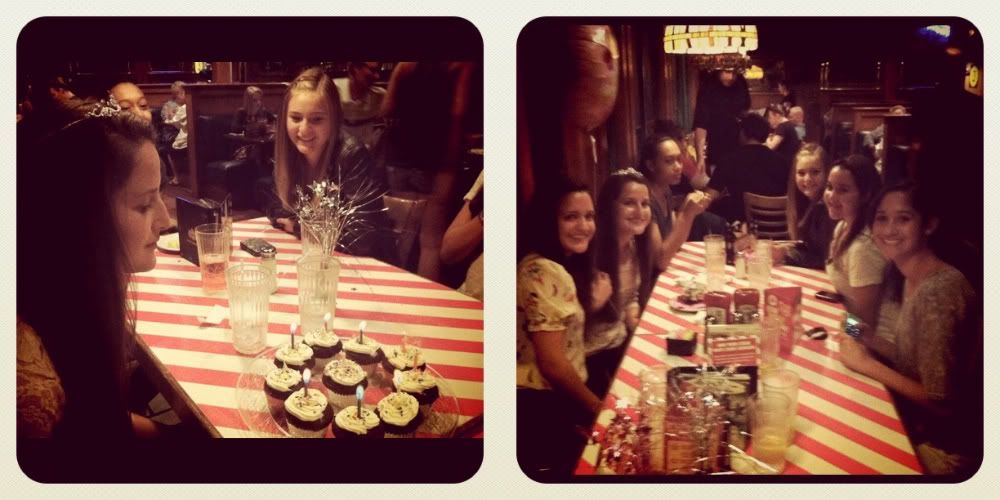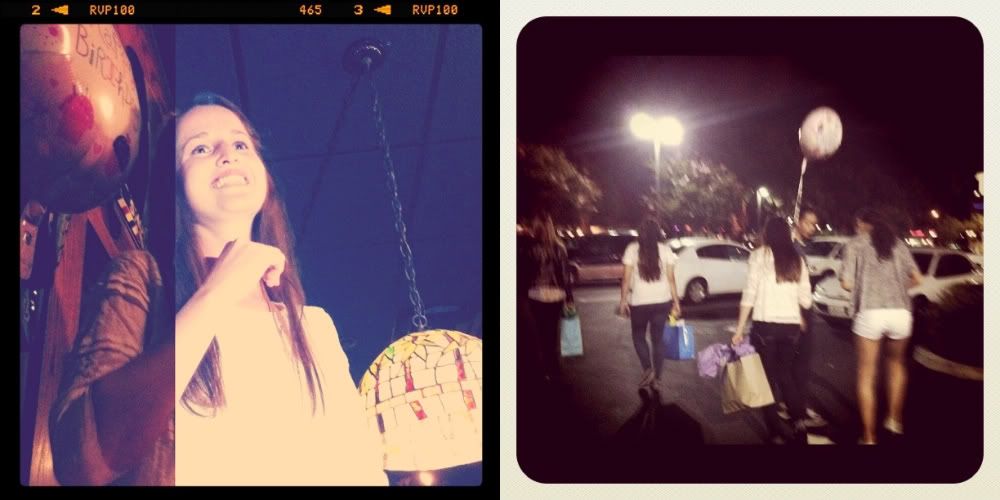 Besides all the fun I had secret planning and baking chocolate brownies, the best part was the surprise look on Ari's face. Priceless. She almost ran away she was shocked. Of course after she started to fit pieces of my lying puzzle together, but the party was a success!
ilovemysister.